Tuesday, April 05, 2005
HEADLINES... be creative!!!!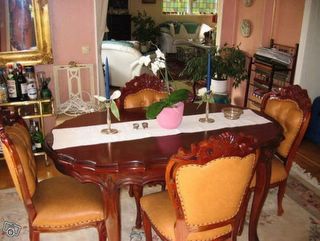 OK... Here is something new... My friend Rachael sent this picture to me and told me to post it... I think someone used this pic in the paper or something to sell this table... LOL... Well I can't just post it and say here look at this table... So what I'm going to do is have you people come up with a
"HEADLINE" or a "CAPTION"
for this picture to help me make it even funnier than it is....
***BEFORE YOU MAKE YOUR POST LOOK CAREFULLY***
(and NO i didn't take this picture!!!!!!)
Have fun,
CT
Posted by CT :: 10:02 PM :: 9 comments|


***************
***************